Panama's Premier Big Game Fishing Resort
Welcome to the "Jurassic Park" of big game fishing, our award winning luxury resort is located on the beautiful tropical jungle Island of Boca Brava, perched high up, with breath taking 360 degree views of some of the most prolific big game fishing grounds in the World, re-named "Jurassic Park" in 2001 by some of our first clients, shocked by the sheer size of the "Monsterfish" they encountered fishing the waters surrounding Isla Montuosa and Hannibal Bank.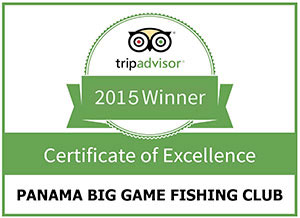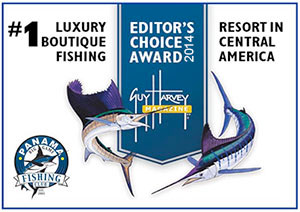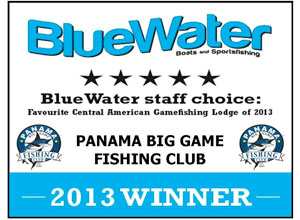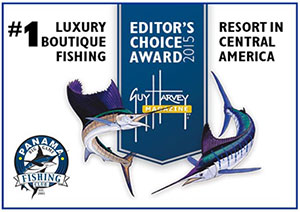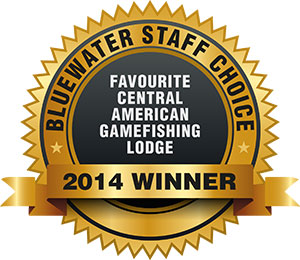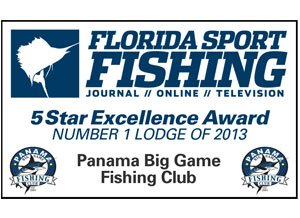 Click on each box below for full details.
Daily fishing reports on Facebook
Like us on Facebook and get daily updates from our "Jurassic Park"
Fox Sport TV's "Stoked on Panama" – Part 1
Part 1 Is about Panama City and Peacock Bass fishing on the Panama Canal.
Fox Sport TV's "Stoked on Panama" – Part 2
Part 2 is about Panama Big Game Fishing Club and Resort.
"For the 20 anglers and partners on the BlueWater Readers' Trip to Panama, a bucket-list dream became a reality in June. This amazing destination delighted all with its spectacular fishing, exotic species and historical wonders, all made easy and comfortable in an air-conditioned, tropical-jungle wonderland.."

Tim Simpson
Editor, BlueWater Magazine