We are very proud of our conservation efforts at Panama Big Game Fishing Club, we are a founder member of the Panama Marine Resource Foundation here in Chiriqui, an organization that promotes marine conservation and education in Panama.
Therefore all Marlin, Sailfish, Sharks, Roosterfish, Cubera Snapper and Snook must be released unless your captain agrees that it is a potential world record. Circle hooks are used exclusively with live and belly baits.
Clients wishing to attempt to break an IGFA record, must inform the captain and mate each day, prior to leaving the dock, and all fishing practices must comply with IGFA rules and regulations.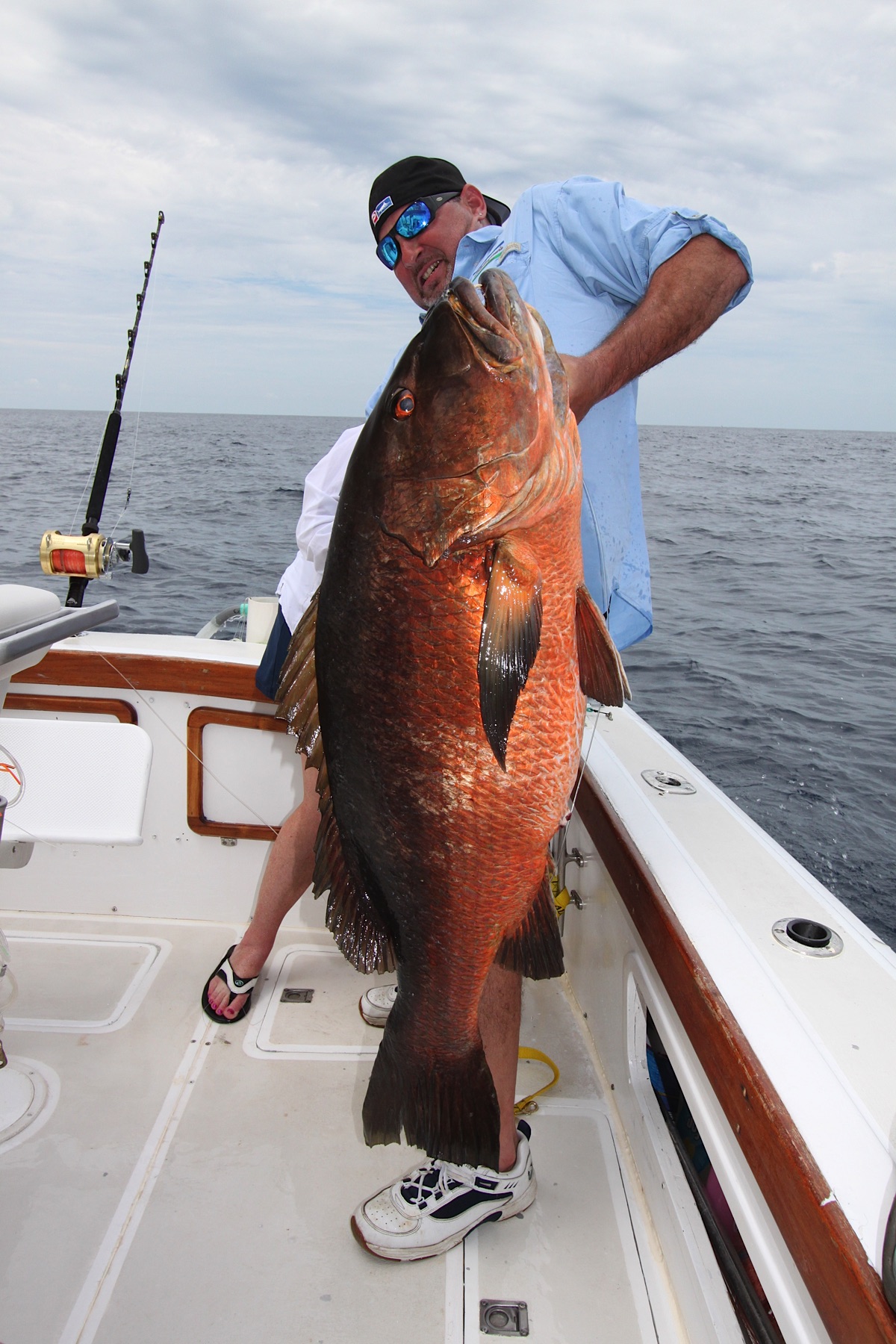 Mike Genoun the Editor of Florida Sport Fishing Magazine with the un-official All Tackle World Record Pacific Cubera Snapper which weighed in at 89lbs 12oz (The IGFA ALL Tackle record is 79lbs), it is un-official as Mike released the fish unharmed and it is still out there only bigger by now!
On fishing days, you will be awakened at 5:30am. Breakfast is served in the clubhouse from 5:30am, and our boats leave the dock at 6:00am for optimal fishing. Should clients wish to leave at a later time, then they should inform the management the night before (afterall it is your boat and crew, the time you leave is entirely up to you).
The crews are in constant communication with each other via VHF Radio so if there's a good bite happening elsewhere, they will be sure to let you know so you can decide if you would like to get in on the action.
Lines are reeled in at 3:00pm but if you are hooked up, you will be given extra time (within reason) to land the fish. Boats must be back well before dark (normally not later the 5:00pm for safety reasons).